Shopify, InBev & Reebonz Go Blockchain / Dfinity's Open Social Network / Stablecoins Are Evolving Finances
January 29, 2020
We're closing out the first month of 2020 looking towards an exciting Q1 2020 for the landscape this year. Let's keep the pace moving with all the recent happenings of the blockchain, DApps & DLT landscapes. Dfinity unveiled an open social network called LinkedUp to rival LinkedIn. Six major central banks collab on digital currency Bank for International Settlements (BIS) to research central bank digital currencies. Shopify, InBev, and the luxury marketplace, Reebonz, all deepen their blockchain initiatives with movements this week. According to Dapp.com, Ethereum DApps recorded a 900% increase in active users in 2019. Stablecoins represent the inevitable future of finance, Ripple shares their 2020 predictions and I intro a new section for the week focused on DeFi.
We even found room to cram in plenty of research (Q4 2019 Blockchain Landscape & DApps Landscape) & books (on Digital Assets & Enterprise Blockchain) along with insights on venture capital (new funds + M&A activity!!), infrastructure, DApps, Bitcoin, Economics, Exchanges, and Stablecoins. For MORE and to keep you up to speed, here's a snapshot of the top stories this week around the industry.
Dfinity (dfinity-network) unveiled an open social network called LinkedUp. It can be called an open-source version of LinkedIn. But unlike LinkedIn, it is not owned by any corporate entity. The company released this open-source platform to demonstrate how an application would run on its recently launched Bronze edition of its "Internet Computer."…read more
According to the Bank of England, six major central banks have jointly created a group with the Bank for International Settlements (BIS) to research central bank digital currencies. The group will study the economic and technical aspects, functional and cross-border interoperability, and they will share their experience with emerging technologies…read more
Shopify, a popular eCommerce platform consists of over 500 thousand active online stores, is planning to release Spotify plugin officially in the first Q1 of this year. Real Items Foundation, a San Francisco startup, is beta testing a Shopify plugin to make sure that real items are being sold to online shoppers. The plugin is made with a combination of blockchain technology, and a cloud-based application called TAM, which enables brands to generate NFTs which are attached to physical assets, the consumer buying product containing NFTs can scan to get to know the authenticity of the product…read more
Belgian-Brazilian multinational drink and brewing company AB InBev has partnered with BanQu to develop a blockchain-based distributed ledger system to track all the local suppliers of AB InBev, replacing the paper trail. This distributed ledger system will allow suppliers to prove their income to local banks, and thus open bank accounts and lines of credit…read more
Singapore based Chainstack recently released a report entitled Enterprise Blockchain Protocols Evolution Index 2020, highlighting the current state of protocol engineering in the field of open-source enterprise blockchains. Key highlights of the report show that the developer community has increased 12 fold from Q3 2016 to Q4 2019…read more
Reebonz, both an online luxury marketplace and platform, has implemented blockchain technology to provide a digital certificate to all the products sold by Reebonz from its inventory since January 2019. The digital certificate will come with a QR code that has information such as product details, transaction details, and history, and provenance of ownership…read more
More For Your Week:
📖 Computers That Can Make Commitments by Chris Dixon
📖 Growth In a Decentralized Ecosystem by Patrick Stanley of Blockstack
♎ Meet Morgan Beller, the 26-year-old woman behind Facebook's plan to make its own currency
📖 Yves La Rose Of EOS Nation by Equilibrium_EOSDT
💰 "Digital currency cannot be private," warns Bank of France Governor
💰 Everything You Need to Know About Central Bank Digital Currencies by ConsenSys
DApps (Decentralized Apps) Watch
The number of active DApp users in 2019 has doubled compared to 2018, growing from 1.48M to 3.11M. Some 2.77M new users experienced decentralized apps, though user retention still remains a significant hurdle for DApps — there are only 348K old users remaining active in 2019, accounting for 11% of all active users…read more
ArcBlock introduced its bidirectional Token Swap service and Asset Chain for its native ABT altcoin. According to the ArcBlock team, Token Swap and Asset Chain adopts the "grayscale" release system. The company says that Grayscale release will allow some users to use product feature A, while other users begin to use product feature B. And if the feature B comes out with no issues, then all users are moved to product B."…read more
According to Dapp.com's recently published annual DApp report, in 2019, native tokens from the "9 leading blockchains" reached over $10 billion in 2019, depicting a yearly increase of 58.5%. The report also sheds light on how more than 3.26 billion transactions took place on these blockchains over the year…read more
📖 Embracing Data Privacy with New Dapps by Dapp.com
📖 The Life and Death of Plasma by Ashwin Ramachandran
💰 DeFi Round-Up
Adding a new section for this week that includes few articles from around the community focused on decentralized finance aka DeFi. Enjoy!
Stablecoins may represent crypto's best chance of achieving mainstream success and recognition from the traditional financial systems. One area in which stablecoins offer a great deal of promise is taxation. Stablecoins represent the inevitable future of finance: assets that can be borrowed, spent, saved, or exchanged. It may take a few years, but, gradually, the way the world views money will change…read more
Marcus Treacher, SVP of Customer Success at Ripple, is predicting how the financial industry will outperform to the FinTech revolution. He highlighted 80% of the volume in digital asset trading coming from Asia region, leaving a mark of appetite for innovation and the greatest need for a better payment infrastructure. There would be an enormous opportunity for the use of blockchain technology like Ripple's to address issues of liquidity, speed of implementation, and the cost of capital.…read more
Ethereum's DeFi space is extremely impressive and worth much optimism. But a black swan event can never be ruled out, and DeFi with its vulnerabilities is fertile grounds for a significant, unfortunate incident. Maybe a related catastrophe happens, or perhaps not for many years. But whatever happens, caution is undoubtedly required. If a major black swan event does hit a DeFi project in the near future, it could bring about more negative attention from global financial regulators. It's in the interest of Ethereum stakeholders, then, to avoid any financial disasters. No code is infallible, so we don't know what will happen in the future. But DeFi is an arena where extra care is critical…read more
👉 Download the NEW Blockchain for Infrastructure Landscape Q4 2019 edition & DApps "Stack" Landscape
Don't want to wait until next week, Subscribe Now 📥 for real-time industry insights around Blockchain, DApps, and more!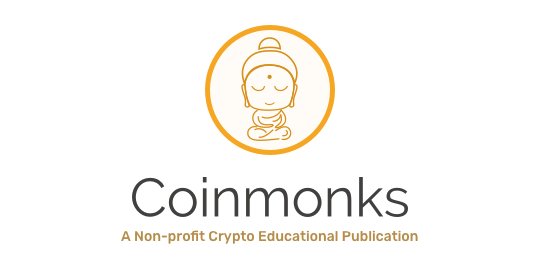 Shopify, InBev & Reebonz Go Blockchain / Dfinity's Open Social Network / Stablecoins Are Evolving… was originally published in Coinmonks on Medium, where people are continuing the conversation by highlighting and responding to this story.